How to Add an Email Account or Mailbox
---
Follow these steps to add an email account or mailbox.
Your email accounts can be managed using the control panel. To access the control panel for your mail accounts enter http://mail.yourname.co.nz/mailadmin (where 'yourname.co.nz' is the domain name associated with your email service).
From there you will be presented with a login screen as shown below.

Log in using the details provided to you in your initial setup email. Once you have logged in you will be presented with the screen below.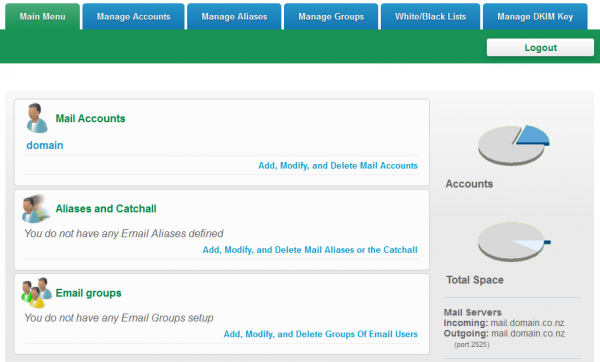 Click on 'Manage Accounts' from the top menu and then click 'Add Account' to create a new mailbox. Fill in the details as necessary:
Full Name: This is a description of the account e.g. Sales Department or Bob Smith
Address: This is the email address that you would like to add e.g. sales or bob
Password: A password of your choice (preferably 8 letters minimum, containing at least 1 uppercase letter and one number)
Verify Password: verification of the password you entered
Note:
Clicking 'Generate new password' will assign a randomly generated password to your email account.
Click the Submit button to create your new account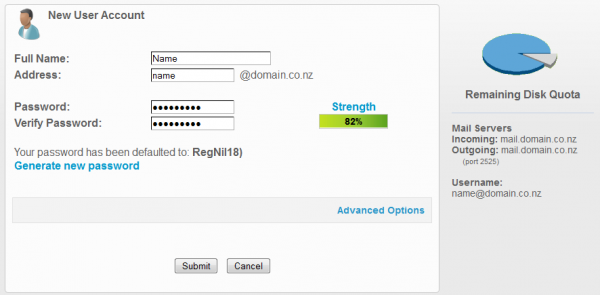 If you have any difficulty please contact Support.
---
Was this article helpful?
---
What's Next